Homeless New Yorkers Lose Food Sources Amid COVID-19 Crisis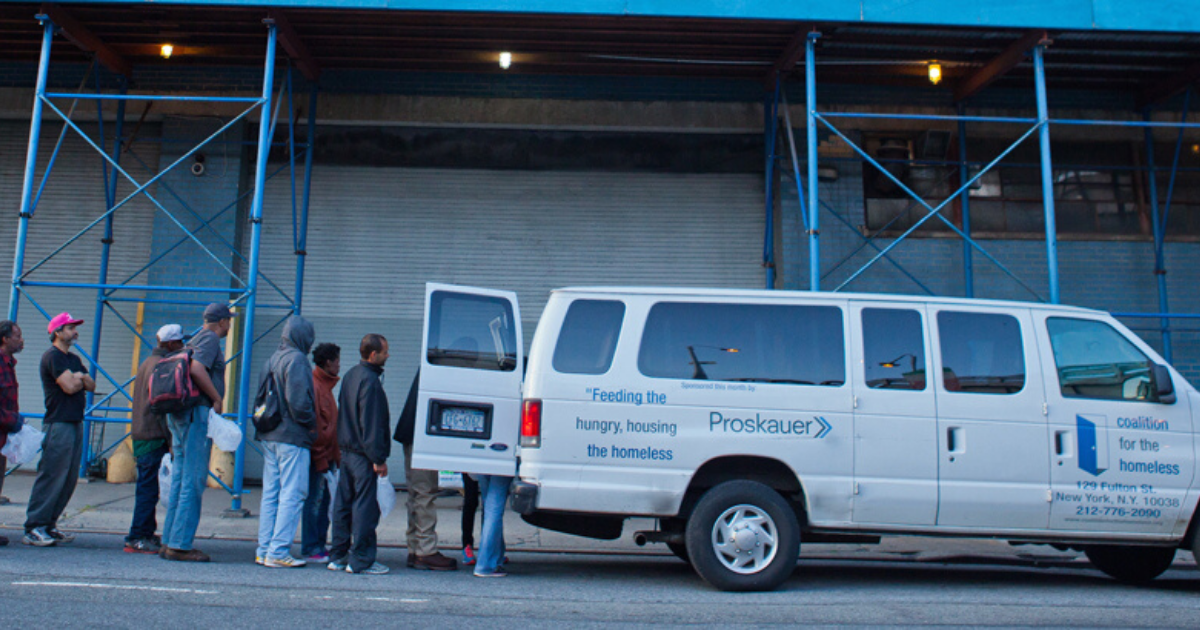 Support Coalition for the Homeless - donate today.


While many of us are stuck in our homes tweeting about the #QuarantineLife, homeless New Yorkers are facing double the COVID-19 crisis threat: no place to self-isolate and difficulty finding food and other basic necessities.
Many soup kitchens and other frontline services have suspended their operations in order to curb the spread of corona virus, leading to increased need on the street.
Coalition for the Homeless, the oldest advocacy and direct service organization helping homeless men, women and children, has seen a significant surge in the number of New Yorkers lining up each night for a meal at its mobile soup kitchen vans.
"At one stop, 280 people came out to get a meal – we usually serve 180 people at that stop," said Juan de la Cruz, the Coalition's Grand Central Food Program Director, noting the 55% increase last week.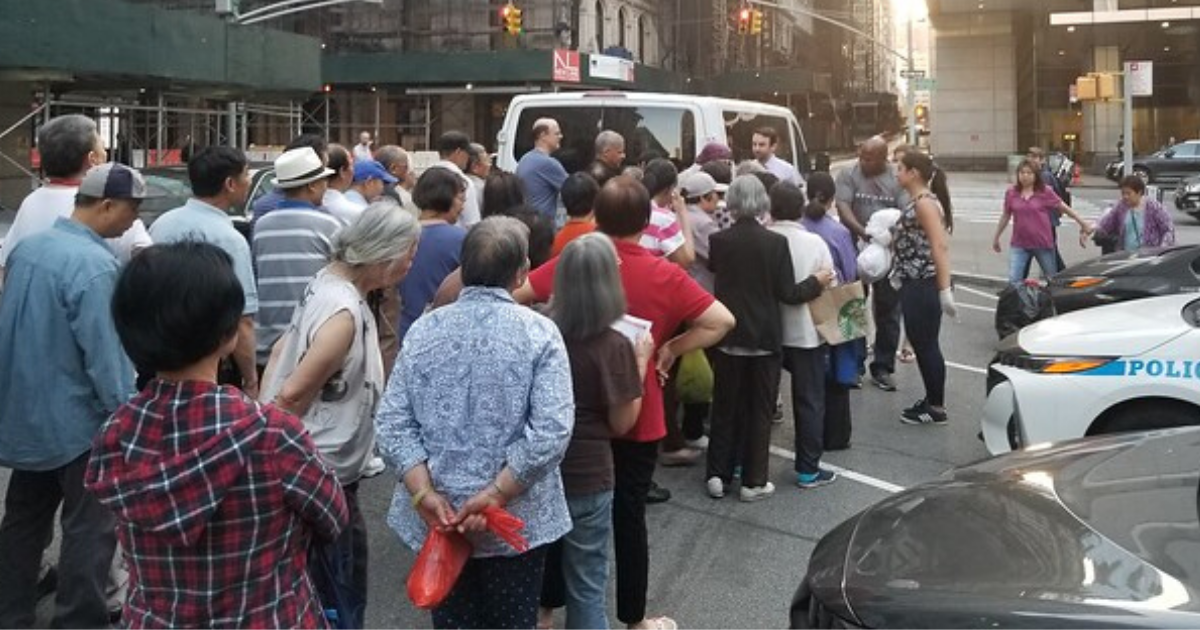 The Coalition's Grand Central Food Program, the largest nightly mobile soup kitchen in the country, makes 25 stops at street sites around Manhattan and the Bronx every single night of the year, distributing nutritious meals and other essential items to roughly 1,000 homeless and hungry individuals.
"We have never missed a single night of operation in the 35 years of the program," said Giselle Routhier, Policy Director for Coalition for the Homeless. "We operated on 9/11, through Superstorm Sandy, and now through the COVID-19 crisis, because we are often the only meal our clients eat each day."
The increased demand, however, is putting a strain on the Coalition's budget.
"This vital program can only run because of the generosity of donors and, or course, the New York City Council," explained Executive Director Dave Giffen. "The closing of soup kitchens around the city has led to a huge increase in need on the streets, and so we've just added nearly 1,000 meals per week to our vans to try to fill the gaps. We're also now handing out hand sanitizer and other emergency items. But we need to do more."
The Coalition is able to offer New York families and individuals nutritious meals for approximately just $2 per meal.
The Grand Central Food Program doesn't just serve homeless New Yorkers, but also families who struggle to make ends meet – a struggle that is increasing for many families who are impacted by layoffs related to this historic public health crisis.
"We have often talked to people who have to choose between food and rent," said de la Cruz. "The Grand Central Food Program ensures they have at least one meal a day, which is especially important during this public health crisis."
To make a donation to support the meals provided by the Coalition's Grand Central Food Program, please click here.