Keiara: From Placement to Promise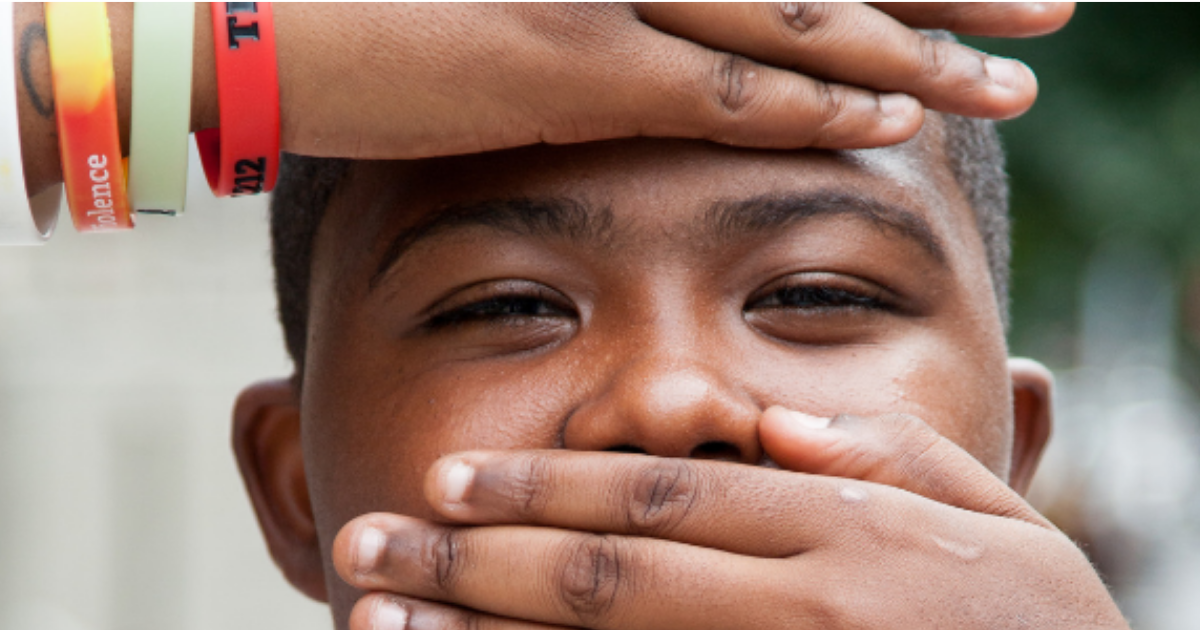 Keiara: From Placement to Promise
By Samantha Diliberti
"I was violent," said Keiara thinking back to her time in placement. "But now I can really control how I feel," she said. "I'll go take a walk, or I'll count sheep in my head, or I think about something that makes me really happy."
Keiara was charged with a crime before she was 16 years old and spend six months in a Rising Ground placement facility - a fully secure program for adjudicated youth that utilizes therapeutic treatment to help youth successfully return to the community.
But hearing Keiara describe herself as previously violent was shocking and – to a stranger meeting her for the first time – hard to believe. Across from me sat a 17-year-old girl with a striking and genuine smile that was on display throughout our hour-long interview, even when speaking of the abuse she suffered at the hands of her father.
When asked where her joy came from, she spoke of her three younger siblings.
"I want them better than me," she said, "so I started showing them positive things; taking them to the park, playing basketball with them."
As the eldest child of four, each day Keiara picks up her siblings from school, brings them home, helps them with their homework, and makes sure they take baths before their mother returns home to prepare dinner after a long day working as a home health aide.
Before Keiara's time at Rising Ground, she says she and her mother "barely communicated" and "used to clash a lot." Keiara credits astrology as a partial reason for this.
"We're the same sign," Keiara, an Aquarius, explained. "My birthday's just nine days after hers."
The mother-daughter relationship is different now. Keiara and her mother know when to give each other time and space. Keiara attributes this major shift in communication to the group and individual therapies she participated in during her time in placement at Rising Ground.
"In here, we had group every day," she said. "Group was all about yourself – that's all they want to know. They gave us a book," Keiara explained, describing a workbook full of personal questions that each girl in placement could answer if she wanted to. "I'm the first person that ever finished the book," she said, smiling with pride. "I got a certificate."
Placement facilities for adjudicated youth, like those operated by Rising Ground, are located within New York City. The City's adjudicated youth are placed in appropriate facilities as close to their families as possible which, advocates claim, greatly helps with the therapeutic rehabilitation process.
"We use evidence-based and evidence-informed programs in order to help kids through a therapeutic and group peer process," explained Meredith Barber, Senior Director for Institutional Advancement at Rising Ground. "Once they understand the root causes of their delinquent behavior, we help them address those roots and help them with coping mechanisms."
Research estimates that ninety percent of justice-involved youth have witnessed or experienced some form of trauma.
"Maybe they've witnessed their friend die through gang violence, maybe they lived in a home where they personally suffered abuse or neglect, maybe they've witnessed their mother as a victim of domestic abuse," Meredith continued. "We have to take all of that trauma into consideration."
Keiara was physically abused by her father.
"He used to beat me up and stuff and tell me that I'm just like him – [that] I'm going to keep going back to [placement] because he was in jail all his life," Keiara explained while somehow not letting the memories of the abuse dampen her smile. "I was young," she continued, "so I thought it was true because all I was doing was going in and out of [placement], so I started to believe it. Then it took over me and I was so angry with everybody."
Today, Keiara still suffers from nightmares due to the abuse.
"I just wake up sweating," she said. "But I don't wake up throwing stuff out of my window, breaking stuff in my room…that's what I used to do. Now I wake up sweating and get in a cold shower and let the water run on my head and think."
Keiara's mother left Keiara's father when she was pregnant with Keiara because "he was beating her up," Keiara explained.
"I don't talk to him," she said of her father. "When he sees me, I don't know him and he doesn't know me. He's just a donor – that's how we keep it."
Keiara explained that, because of the abuse she suffered from her father, she came to dislike men. In fact, men were a trigger for her.
"It just made me flashback to my father," she said thinking back to encounters with male staff in placement. "I would start punching them. That was mainly my problem here – fighting staff," she explained.
Today, however, Keiara knows that violence won't change the past.
"I hang out with nothing but boys," Keiara said, laughing at the irony. "They look at me like I'm their little sister. None of my friends like [my father], so when he drives by where we hang out, [my friends] be trying to beat him up," she explained. "But I tell them to just leave him. Beating him up – it's not going to change anything. You can't go back in time and change nothing, so there's no point," she shrugged.
Keiara admits that she would not have said that two years ago. But now, she takes a step back and looks at "the bigger picture".
"If we do this, what's going to be the consequences?" she asked, illustrating her new perspective. "If we do this, is it going to be positive? I'm mostly thinking before I do things now."
Keiara is currently considering colleges and hopes to attend Temple University.
"I want to be a lawyer," Keiara said of her future goals. "Sometimes I think I want to be a lawyer for kids that don't have homes. But sometimes I think I'd be a better lawyer if I work for a criminal justice case because I've experienced that. I'd be able to let them know what I've been through."
Keiara is dedicated to using her experience with the justice system to help other young people make better choices.
"A kid listens to a kid, a kid won't listen to an adult," she said. "If I tell my story and let everybody know this is not the place that you want to be…[they] might be like 'Ok, she's telling me and we're the same age so it must be true.'"
Keiara realized her opportunity to serve as a role model when she started seeing her little brother acting just like her.
"He started doing everything just like me," she said. "He started telling my mom 'I want to go to jail too, just like Keiara. I want to see how it is.' I told him it's not fun in here. I don't want my little brother, my little sister, following in my footsteps."
Keiara has been home for over a year now and her family is very happy to have her back.
"[My family] says, 'Oh, Keiara, you've been home for a long time!' and I say 'Yeah and I'm going to stay home,'" she said enthusiastically.
But not all adjudicated youth return to a loving family. Keiara shared a conversation she had with another young girl in placement who kept returning to placement.
"I asked her why she likes coming back here," Keiara recalled, "and she said her honest answer was 'Because I get more love here than I do at home. So, I'd rather be here than at home.'"
Keiara never felt unloved. Her mother asked Keiara if she had done something wrong as a parent but Keiara said her past behavior was not her mother's fault.
"My mom, she told me she loved me every night, kissed me, fed me…it was just my father. That took over me completely," Keiara explained.
Today, Keiara describes herself as "happy" and "doing good". She is looking for an afterschool job since her summer employment through the city's Summer Youth Employment Program (SYEP) concluded. When asked if she enjoyed working, Keiara responded with an enthusiastic "Yes!"
"I do [like working]," she said. "Working was good so that after school I never had time to be outside or get in any type of trouble."
As a high school senior, Keiara's favorite subject is math. She also enjoys playing basketball and boxing.
"I get really into playing basketball," she said. "I've also been watching soccer lately."
If her career as a lawyer doesn't pan out, she'd like to start a business that caters to teenagers in need.
"I want a [place where] teenagers come and have fun. [We can] give out clothes, food, stuff they need. Go on trips," Keiara elaborated. "[A place to] give the unfortunate kids something so that they won't think they got to go outside or have to rob people just because they don't have it."
Keiara does not plan on ever encountering the criminal justice system again.
"I have better things to do," she said definitively.